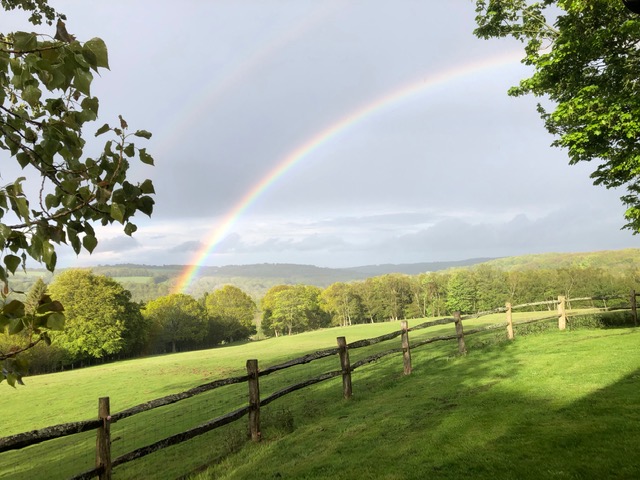 Brailsham is owned by Tina and Colin Farley who moved her over 25 years ago - falling in love with it's rural location, stunning rolling views and convenience to local landmarks.

Initially we lovingly converted the main barn into our family home 25 years ago before converting the two outbuildings into holiday lodges. The lodges were completed in 2013 and are secluded and detatched from the main house to ensure guests can relax in privacy but with us on hand should the need arise.

As keen travellers ourselves we had a long list of 'must-have's' for the lodges - including...

A Comfortable Bed

We know how important a good nights sleep is. You can rest assured that we've spend time ensuring that the beds are Brailsham Lodges are comfortable and clean ensuring that you will get a good nights sleep after a day out exploring all that Brailsham and the surrounding area has to offer.


A Shower That 'Works'

Let's face it - no one comes on holiday wanting to stand under a dripping or under powered shower. Here at Brailsham our showers actually 'work' allowing you to wake up and refresh yourself before the day ahead adventuring.

A Comfy Sofa To Chill

Whilst the High Weald is beautiful sadly we can't always guarantee the weather will be equally beautiful. Both our Lodges have a comfortable sofa perfect for snuggling up on a cold evening to take stock of your experience so far.

Clean and Maintained

Our Lodges to us are part of our home. We pride ourselves on ensuring that they are clean, well maintained and comfortable for our guests. We are always on hand for guests during their stay and are friendly and helpful without being intrusive.